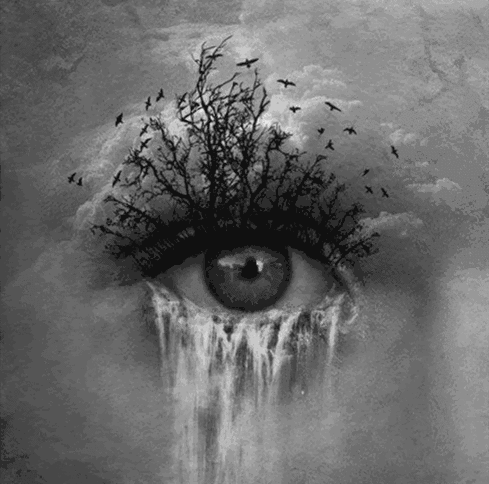 My cousin Rick and his wife, Lisa, lost both their teenage sons. My friend Christy lost her son in his early 20s. My friends Mike and Tammy lost their teenage son, leaving my buddy Matt, their older son, lost, without his little brother. My cousin Stacy lost her son when he was 16 years old, and her mom, my Aunt Marsha, lost her husband, two sisters, a son and other relatives in a span of just a few years. My wife lost both her parents too soon, and the list goes on and on.
Grief like this can cripple a person's spirit, but my friends and family listed above have endured. Some days that's all you can do…ENDURE. I felt nearly haunted this morning, thinking of all the death and sorrow, and God would not leave me alone until I penned the following, in honor of those who have passed on.
To those who are forced to go on living, long after someone you love so dearly has passed, please know you are not alone. People who suffered such traumatic loss tell me it gets no easier, but you do eventually find a way to live with the sadness.
I could find no words to soothe such pain, but I hope this helps:
"Build Me a Rocker"
By Rob Weddle
I hate it that you left
And I had no choice in the matter
It happened….it's reality, yes…
But this doesn't mean I have to like it
I mean, even Jesus wept, right?
If the Master of Heaven and Earth cried over a lost friend,
KNOWING the friend was in Heaven at that moment,
And KNOWING He was about to resurrect him from the world of the dead
How much more do we, mere humans, cry over those, like you,
who leave us alone to face an angry world?
Memories of you make me smile and laugh
And weep
I still can't believe you're gone
So, now what? "Carry on?"
That's easily muttered by those who don't suffer as I do
Meanwhile, I see you EVERYWHERE
In the faces of strangers and in the mirror
My heart feels shattered into a million pieces
And I don't know how to keep going
Yet, somehow I do
Thus, since I cannot see you
Hug you, kiss you, laugh with you
I shall try and picture what it's like for you now
Do the colors of Heaven's flowers make your heart sing?
Does the light of eternity explode into rainbows of color each morning,
reflecting from distant, snow-capped mountains?
Do you dance with angels, along the River of Glass I've read about?
Are you dining on nectar with long-past loved ones?
I'll bet your smile is wider than I remember
I'll bet your eyes sparkle like the sun
I'll bet your heart sings melodies I can't fathom
I'll bet your pain is long gone
I'll bet you run barefoot and laugh
I'll bet you have fields of horses to race
And dozens of dogs with which to frolic
I'll bet your cabin is cozy
So, do me a favor, will ya?
You and Grandpa build me a rocking chair
Put it on your front porch
And I'll join you soon
Have Grandma cook up some of her famous biscuits
So many that the aroma will draw the neighbors
I can almost taste them now
It'll be such a grand reunion!
Tears fall now, thinking about it
So build me a rocker, and I'll join you on the front porch
I miss you terribly
I love you…see ya soon