I love heavy metal. It's a passion of mine which, even at 54 years of age, refuses to die. Unfortunately, this article isn't about heavy metal, although I am LONG overdue for a blog of that nature. The last few blogs (centering around the tragic death of my baby granddaughter, Rosalee, who was delivered stillborn at 22 weeks old on July 13) have weighed so heavy on my spirit, I needed to write about something different; something passionate and victorious.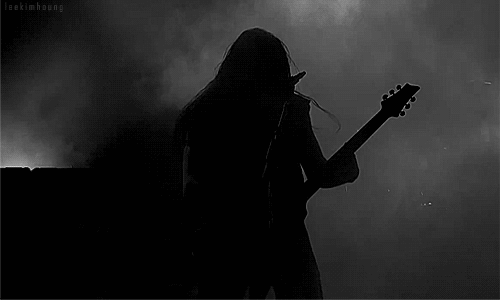 Most of us "metal heads" know the band Disturbed talks about using music as a weapon. There's a story in the Bible, however, which talks about a time a King literally used music to defeat a horde of barbarians.
In Second Chronicles chapter 20 we read about Jehoshaphat, King of Judah, using praise and worship as a weapon against the enemies of the living God.
Several different armies joined forces to make war on the King and his people. Jehoshaphat then received this report: "A vast army is on its way from beyond the Dead Sea to fight you. There's no time to waste—"
So, shaken, Jehoshaphat prayed.
That's good advice for all of us: when confronted by an enemy—whether foreign (Satan) or domestic (ourselves)—don't freak out. PRAY.
Then Jehoshaphat stands before his people and publicly prays. Here are his declarations to God:
1) "You are God in heaven above and ruler of all kingdoms below."
2) "You hold all power and might in Your fist—no one stands a chance against You!"
3) "You gave this land to Your people, and said, 'When war or flood or disease or famine come upon us, and we pray out our pain and trouble, You will listen and give victory.'"
At the brink of war, the people were encouraged to "pray out" their "pain and trouble."
I love that! There's another key to victory right there. Verses 10-12 continue the prayer regarding the enemies who were dead-set on destroying them: "And now they've come to kick us out of the country You gave us. O dear God, won't You take care of them? We're helpless before this vandal horde ready to attack us. We don't know what to do; we're looking to You."
Have you ever been there? "I don't know what to do, Lord; I'm looking to You." Sometimes that's all you have.
In verse 14 we read that a man named Jahaziel was moved by the Spirit of God to speak from the midst of the congregation. "He said, 'Attention everyone—God is saying to you: Don't be afraid; don't pay any mind to this vandal horde. This is God's war, not yours. Tomorrow you'll go after them, but you won't have to lift a hand in this battle. Take your positions; then stand still and watch the Lord's victory.
"Don't be afraid, don't waver. March out boldly tomorrow—God is with you.'"
So far we've learned the following:
1) Don't be afraid; the battle is the Lord's. It's God's war, not yours.
2) Stand firm
3) Don't waver
4) March out boldly to meet adversity (instead of hiding from it)
That's a tall order when your enemies outnumber you, and are only there to destroy you.
"Then Jehoshaphat knelt down, bowing with his face to the ground.
"All Judah and Jerusalem did the same, worshiping God. Then they stood to their feet to praise God; they praised at the top of their lungs! They were up early in the morning, ready to march into the wilderness…As they were leaving, Jehoshaphat stood up and said, 'Listen to what I have to say! Believe in the Lord your God and you will be able to stand firm! Believe in your prophets and you'll come out on top!'"
So then they marched out, swords in hand, and KILLED 'EM ALL, right? Ah…not exactly.
Verse 21 says, "…Jehoshaphat appointed a choir for God; dressed in holy robes, they were to march ahead of the troops, singing, 'Give thanks to God, His love never fails.'"
So as they marched to war, a choir marched ahead of them, giving praise to the Lord in song.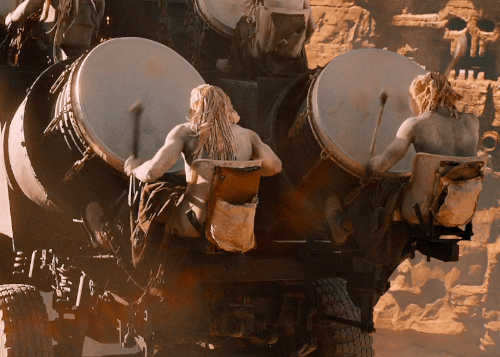 Crazy, right?! But watch what happened!
"At the very moment they began to sing and give praise, the Lord caused the armies to start fighting among themselves. The armies turned against their own allies and killed every one of them. After they had destroyed the allied army, they began attacking each other."
Can you imagine gearing up for war, and by the time you arrived on the battlefield, your adversaries had slaughtered themselves?
The enemies of God destroyed each other because His people stood firm, believed in Him and PRAISED HIM IN SONG instead of freaking out and running away.
Here's the payoff in verse 24: "As Judah came up over the rise, looking into the wilderness for the horde of barbarians…
"…as far as they could look there were dead bodies lying on the ground…
—not a single one of the enemy had escaped."
Every single enemy soldier was dead, and God's people didn't have to lift a FINGER, man. That's incredible.
Verses 25-26 say there was more plunder than they could carry and it took three days to gather it all. Then, to celebrate, Jehoshaphat thought he'd sing some more:
"Jehoshaphat then led all the men back to Jerusalem—an exuberant parade. God had given them joyful relief from their enemies! They entered Jerusalem and came to The Temple of God with all the instruments of the band playing. (27-28)"
All the instruments, including spoons, kazoos and banjos, I'm assuming. Ok, maybe not, but this is what we DO know:
"As long as Jehoshaphat reigned, peace reigned."
So don't freak out: worship the Lord in song, trust Him, and believe He can help you defeat your enemies (whether they be within you, such as depression and pain, or outside forces), stand firm and let God fight the battle for you. Fully trust in His ability to see you through this storm, AND HE WILL.
Blessings.
(Author's Note: the Bible verses above were mainly taken from The Message and the New Living Translation. Additionally, I summarized parts, and restated other parts in my own words, to improve the flow of the piece. Nothing was taken out of context, however, and I tried to stay as true as possible to the message and meaning of the original text.)