(newly revised by author, 07/28/2022)
"Those porn stars you're watching? Many of them are dead."
But more about that in a minute…
When I share my testimony with audiences, part of my story is the fact that, when I was in kindergarten, I was sexually abused by an older boy. So what does this have to do with the death of a porn star? Well, gimme a minute and I'll show ya.
As much as I'd love to keep my little secret, I am compelled by full disclosure, if only because it seems to be way more common than most think. Every time I share the story, at least one person comes up to me afterward and admits the same thing happened to them, but they never told anyone.
Studies show when a child's mind is invaded with something as ugly as sexual abuse, it can cause a great amount of emotional damage. Many adults aren't even ready to handle sex, so we can imagine how much MORE damaging this is on a child's spirit.
So innocent, so precious…
"Ghosts crowd the young child's fragile, eggshell mind." (from "Peace Frog," by The Doors, 1970)
My young mind being exposed to something as harmful as this type of abuse caused me to become addicted to pornography. By the time I was a preteen I was stealing X-rated magazines from the local grocery store, and within a couple years I had a large stack of them under my bed. I have an addictive personality, so, to be quite honest, I still fight with myself not to give in, ESPECIALLY in this day of "free porn on your computer and phone."
They say (ya know, the infamous "they," who say everything) a child is SO harmed by pornography and sexual abuse, in fact, the brain doesn't know how to process it. One thing many drug addicts and adult film actors have in common (and many porn stars ARE drug addicts, from what I've learned) is they, too, were molested as children, in some form or fashion. Whether it be the perversion of pornography and sex addiction, or drugs and alcohol, they try to deal with this trauma the only way they know how.
What's scary is that our children no longer have to hit up their pervert uncle for an adult movie on VHS, or steal a magazine from the grocery store. They can do an Internet search for "free porn" and get thousands and thousands of sites. This is one reason it's VITAL we teach our kids right from wrong, and keep a close eye on what they are exposed to.
I am no psychologist or therapist, so I won't go into the harms of pornography; there are hundreds of books and articles on that subject. No, I thought I'd take a different approach.
The title of one article for LifeSite News, written by Jonathon Van Maren, says it all:
"Those porn stars you're watching? Many of them are dead."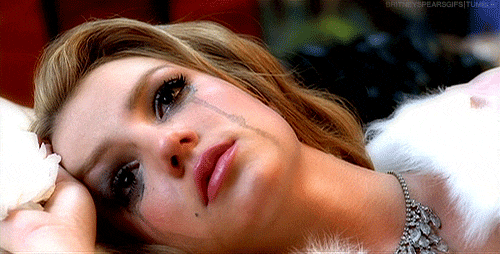 Believe me, I know from my own personal struggles how enticing pornography can be. It seems when the lights are out and everyone is asleep, it almost calls to you. Yeah, I get it.
(If you'd like to read a compelling story of how pornography addiction destroyed the 30+ year marriage of one of my good friends, click here: https://brokenpeople.blog/2022/07/28/ellas-story-the-carnage-of-pornography/) 
But coming from a man who has both a daughter and granddaughter, I'm trying to look at it from God's point of view, man. These are His children, and they are dearly loved. The fact is, however, it seems that becoming an adult actor is FATAL.
Additionally, many think that porn is a "victimless crime," but according to people who have left the porn industry, this is not the case. Check out these two videos from ex-porn stars.
I've found that standing on a street corner, high up on your soapbox, screaming about the "evils" of pornography does not work. As an admitted (mostly ex-) porn-addict, I'm trying to look at it from the other side. 
Here are just a few of the many porn stars who died tragically young, as reported by http://www.redbled.com:
Natasha Vega
(real name: Shannon Ann Whetzel)
1991-2016
CAUSE OF DEATH: Overdose
AGE: 25
Bella Blaze
(real name: Brittany Marie Glysz)
1985-2016
CAUSE OF DEATH: Overdose
AGE: 30
Roxy Nicole
(real name: Shannon Nicole Hartman)
1995-2017
CAUSE OF DEATH: Overdose
AGE: 22
August Ames
(real name: Mercedes Grabowski)
1994-2017
CAUSE OF DEATH: Suicide
AGE: 23
Yuri Luv
(real name: Yurizan Beltran Lebanue)
1986-2017
CAUSE OF DEATH: Overdose
AGE: 31
Olivia Lua
(real name: Oliva Paige Hoffman)
1994-2017
CAUSE OF DEATH: Overdose
AGE: 23
Natasha Blu
1994-2017
CAUSE OF DEATH: Suicide
AGE: 23
Kasey Chase
(real name: Desire Cholewa)
1991-2017
CAUSE OF DEATH: Overdose
AGE:  27
Nikki Kyle
(real name: Sarah Elizabeth)
1981-2017
CAUSE OF DEATH: Overdose
AGE: 37
Angie White
1993-2018
CAUSE OF DEATH: Suicide
AGE: 24
Violet Rain
(real name: Jazmine Nicole Dominguez)
1999-2019
CAUSE OF DEATH: Overdose
AGE: 19
Dahlia Sky
1989-2021
CAUSE OF DEATH: Suicide (not confirmed)
AGE: 31
And that's just a PARTIAL list. At the bottom of this article I've included a list of deaths leading up to 2009. 
I don't know about you, but I find this heartbreaking! The porn industry seems to use people up and then spit them out, moving on to the next victim.
According to the "Fight the New Drug" organization: "For the last four decades, 22 has been the average age of female performers. Men, on the other hand, have dropped almost 5 years—from 29 to 24—since the 70's. And as the world of porn gets smaller while its reach grows ever larger, the industry shelf life of both men and women has dropped significantly. For men and women, respectively, it's decreased from 12 and 9 years in the industry, to 4 and 3 years since the 70's.
"This is likely due to the extreme sex acts performers are expected to do on camera repeatedly, sometimes involving serious bodily harm."
While many see them as "perverts," "sluts" and "whores," these are still PEOPLE, for crying out loud. They're still God's children, and believe it or not, He still loves them. God never gives up on one of His children. And on and on it goes. To add insult to injury, many people don't even care when an adult film actor dies, no matter the age or cause. A 23-year-old porn actress overdoses, and we chalk it up to her lifestyle. A 28-year-old porn actor puts a gun in his mouth, and we don't bat an eye. A 25-year-old hangs herself, and we figure somehow they asked for it, I guess.
I know this is a HEAVY subject, but I wanted to bring it to the attention of some who may not have been aware.
"I made a covenant with my eyes 

not to look with lust at a young woman." Job 31:1
Don't be afraid to reach out for help, if this is a problem for you. There are millions of people who fight the good fight every day, even if we're "not supposed to talk about it."
(If you'd like to read a compelling story of how pornography addiction destroyed the 30+ year marriage of one of my good friends, click here: https://brokenpeople.blog/2022/07/28/ellas-story-the-carnage-of-pornography/) 
If you feel so inclined, check out these articles for more on this tragic phenomenon:
Here is a list of deaths leading up to 2009, compiled by Rev. Daniel R. Jennings for his article, "The Average Life Expectancy of a Porn Star" (http://danielrjennings.org/TheAverageLifeExpectancyOfAPornStar.html). While I don't agree with Rev. Jennings' assessment that "the average life span of a porn star is 37 years," this information is simultaneously tragic and fascinating. (For the record, the main reason I don't agree with his "average life span" is because he arrived at those numbers VERY unscientifically, and appears to only have figured the average age of those on his list. The scientific problem with this, as should be obvious to most, is that these figures do not include ALL actors in the pornography industry; only those he included in his article. This would be like me doing a search for people in my great-grandpa's high school class, in an attempt to figure an "average life span," only locating half of them, and yet using only THAT information to figure their average age of death.)