When I share my testimony with audiences, part of my story is the fact that, when I was in kindergarten, I was sexually abused by an older boy. As much as I'd love to keep this a secret, I am compelled by full disclosure, if only because it seems to be way more common than most think. Every time I share the story, at least one person comes up to me afterward and admits the same thing happened to them, but they never told anyone.
Studies show when a child's mind is invaded with something as ugly as sexual abuse, it can cause a great amount of emotional damage. Many adults aren't even ready to handle sex, so we can imagine how much MORE damaging this is on a child's spirit.
So innocent, so precious…
"Ghosts crowd the young child's fragile, eggshell mind." (from "Peace Frog," by The Doors, 1970)
My young mind being exposed to something as harmful as this type of abuse caused me to become addicted to pornography. By the time I was a preteen I was stealing X-rated magazines from the local grocery store, and within a couple years I had a large stack of them under my bed. I have an addictive personality, so, to be quite honest, I still fight with myself not to give in, ESPECIALLY in this day of "free porn on your computer and phone."
They say (ya know, the infamous "they," who say everything) a child is SO harmed by pornography and sexual abuse, in fact, the brain doesn't know how to process it. One thing many drug addicts and adult film actors have in common (and many porn stars ARE drug addicts, from what I've learned) is they, too, were molested as children, in some form or fashion. Whether it be the perversion of pornography and sex addiction, or drugs and alcohol, they try to deal with this trauma the only way they know how.
What's scary is that our children no longer have to hit up their pervert uncle for an adult movie on VHS, or steal a magazine from the grocery store. They can do an Internet search for "free porn" and get thousands and thousands of sites. This is one reason it's VITAL we teach our kids right from wrong, and keep a close eye on what they are exposed to.
I am no psychologist or therapist, so I won't go into the harms of pornography; there are hundreds of books and articles on that subject. No, I thought I'd take a different approach.
Below is a list of adult film actors, aka "porn stars," who died at a young age, many due to their hazardous lifestyle or by their own hand. This list was compiled by Rev. Daniel R. Jennings, and only takes us from 1990 through 2009. A simple Google search for "porn stars who committed suicide" or "porn stars who overdosed," however, will bring up dozens of articles.
The title of one article for LifeSite News, written by Jonathon Van Maren, says it all:
"Those porn stars you're watching? Many of them are dead."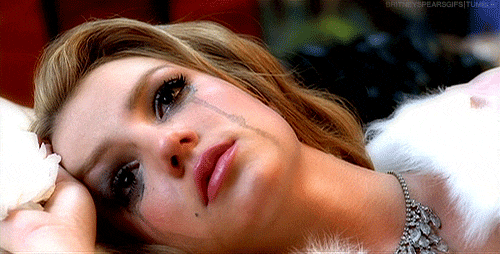 Stage Name

Real Name

Cause of Death

Year of Death

Age

Megan Leigh
Michelle Maira Schei
Suicide by self-inflicted gun shot wound
1990
26
Tony Bravo
Michael Pietri
AIDS
1990
31
Leo Ford
Leo John Hilgeford
Motorcycle accident
1991
34
Keith Anthoni
Thom Plaski
AIDS
1991
39
Lee Ryder
Darras Robert Pyron
AIDS
1991
31
Artie Mitchell
Artie Mitchell
Murdered by brother
1991
45
Nancee Kellee
Kelly Jean Van Dyke
Suicide by hanging
1991
33
Heaven St. John
Dorothy Lee Perrins
Cancer
1992
48
Tim Kramer
Douglas Murrell Cooper
AIDS
1992
34
Al Parker
Andrew R. Okun
AIDS
1992
40
Chanel Price
Teri Price
Drug overdose
1992
35
Lisa de Leeuw
Lisa Trego
AIDS complications
1993
45
Rod Phillips
Gregory Leslie Patton
AIDS complications
1993
32
Scott Bond
N/A1
AIDS
1993
30
Clint Lockner
Charles Romanski
AIDS
1993
50
Stasha
Rolando Angelo
Leukemia
1993
24
Scott Taylor
Scott Taylor Hampton
AIDS
1994
40
Jeremy Scott
Troy Andrew Meyers
AIDS
1994
32
Glenn Steers
Rick Sommers
AIDS
1994
36
Joey Stefano
Nicholas Anthony Iacona
Drug overdose, HIV positive
1994
26
Savannah
Shannon Michelle Wilsey
Suicide by self-inflicted gunshot wound
1994
23
Jack Baker
John Anthony Bailey
Cancer
1994
47
Joe Simmons
Thomas Williams
AIDS
1995
30
Jon King
N/A
AIDS
1995
32
Pierce Daniels
Russell Wallace
AIDS
1995
36
Lon Flexx
David Lee Anderson
AIDS
1995
30
Ben Barker
Rick Steven Sanford
AIDS
1995
43
Jon King
John Nelson Gaines
AIDS complications
1995
32
Alex Jordan
Karen Elizabeth Mereness
Suicide by hanging
1995
27
Cal Jammer
Randy Layne Potes
Suicide by self-inflicted gun shot wound
1995
34
Richard Locke
Richard Holt Locke
AIDS
1996
55
Christian Fox
Christopher John McLaughlin
Suicide by drug overdose
1996
22
Steve Fox
Rommel Eugene Hunt
Suicide by self-inflicted gunshot wound
1997
31
Matt Gunther
Steven Matthew Laing
Heart attack
1997
33
Lee Baldwin
John Francis Mallette
Heart attack
1998
36
J. D. Ram
David Perry
Heroin overdose
1998
28
Wendy O'Williams
Wendy Orlean Williams
Suicide by self-inflicted gun shot wound
1998
48
Trinity Loren
Joyce Evelyn McPherson
Drug overdose
1998
34
Sparky O'Toole
Donald Keith
Paton
AIDS
1999
31
David Morris
N/A
Drugs
1999
47
Lolo Ferrari
Eve Valois
Prescription drugs
2000
37
Jon Vincent
Jeffrey James Vickers
Heroin overdose
2000
37
Kyle Mckenna
Russell Charles McCoy
Suicide by drug overdose
2000
31
Leslie Glass
Leslie Fisher
Cancer
2000
36
Teri Diver
Teri Diver
Prescription drugs
2001
29
Brett Ford
N/A
AIDS
2001
31
Lynx Dyan
N/A
Cancer
2001
25
Amber Sexxxum
N/A
Undisclosed
2002
31
Elisa Bridges
Elisa Rebeca Bridges
Heroin and Meth overdose
2002
28
Mike Henson
Kenneth Seymour
HIV+ and overdosed on Heroin
2002
38
Sophie Roche
N/A
Suicide
2002
23
Naughtia Childs
Megan Serbian
Jumped off a balcony while high on drugs
2002
29
Linda Lovelace
Linda Boreman
Car accident
2002
53
Devon Renfro
N/A
Brain aneurysm
2002
21
Jay Anthony
Jay Anthony
Suicide
2003
27
Karen Dior
Geoffrey Gann
Cirrhosis of the liver and AIDS
2004
37
Rebecca Steele
Jeanette Dee Rogers
Drug overdose while suffering from AIDS
2004
42
Johnny Rahm
Barry Rogers
Suicide by hanging
2004
39
Lea De Mae
Andrea Absolonova
Brain cancer
2004
27
Taylor Summers
Natel King
Murdered after shooting an adult scene
2004
23
Chloe Jones
Melinda Dee Jones
Liver failure due to alcohol and drug abuse
2005
29
Eva Lux
Leticia Lynn Blake
Heroin overdose
2005
32
Juliette Jett
N/A
Heroin overdose
2005
28
Camilla De Castro
Alessandro Caetano Kothenborger
Jumped, fell or pushed from her 8th floor apartment
2005
26
Karen Lancaume
Karine Bach
Suicide by drug overdose
2005
32
Brittney Madison
Stacey Pfeiffer
Car accident
2005
21
Tim Barnett
Bradford Thomas Wagner
Suicide by hanging while in jail on rape charges
2005
37
Jasmine Grey
Michelle Grayshaw
Car accident
2005
21
Lance Heywood
Rex Hickok
Suicide by jumping off a building
2005
40
Julie Robbins
Brandy Koonts
From over 95% of her body being burned during a car accident
2005
26
Patrice Cabanel
N/A
Heart failure
2005
48
Devon Barry
N/A
Undisclosed illness
2005
28
Ursula Cavalcanti
Patrizia Grazzini
Cancer
2005
39
Michael Lennox
N/A
Undisclosed
2005
37
Yumika Hayashi
N/A
Became drunk and choked to death on her vomit while asleep
2005
35
Angela Devi
Angela Shunali Dhingra
Suicide by asphyxiation
2006
30
Anna Malle
Anna Hotop
Car accident
2006
38
Kirby Scott
Joseph Myska
Drug overdose
2006
44
Jon Dough
Chester Anuszak
Suicide by hanging
2006
43
Andy Dill
Timothy Leon Chanaud
Meningitis
2006
43
Clarissa Doll
Clarissa Dana Biere
Suicide
2006
26
Kristian Brooks
Jason Kanarr
AIDS
2006
35
Johnny Rey
N/A
AIDS and testicular cancer
2006
42
Austin Black
N/A
Liver cancer
2006
38
Candice Rialson
N/A
Liver failure
2006
54
Rocky
N/A
Cancer and AIDS
2006
26
Sheridan
N/A
Car accident
2006
20
Lori Michaels
N/A
Heart defect
2007
38
Joe Romero
N/A
Complications from HIV
2007
40
Haley Paige
Maryam Irene Haley
Possible murder, small amount of drugs found upon autopsy
2007
25
Kent North
Ben Grey
Drug overdose, possibly a suicide
2007
35
Lynden Thomas
N/A
Asthma attack
2007
25
Danny Dukes
Daniel Salas, Jr.
Heroin overdose
2007
33
Brett Mycles
Robert Christopher Sager
Heart attack induced by use of steroids
2007
29
Cody Foster
Shawn L. Sumner
AIDS complications and liver cancer
2007
36
Chico Wang
Inkyo Volt Hwang
Suicide by drug overdose
2007
38
Zoey Zane
Emily Irene Sander
Murdered
2007
18
Vanessa Freeman
N/A
Murdered by prostitution client
2007
30
Haus Weston
Haus Weston
Heart attack
2007
29
Danny Roddick
Matthew Freitas
Apparent drug overdose
2007
31
Anna Alexandre
N/A
Car accident
2007
27
Tiffani DiGivanni
N/A
Suicide
2007
21
Anastasia Blue
Elena Behm
Undisclosed
2008
28
Lolly Pop
Mary Besesti Federica
Heart attack
2008
37
Cole Ryder
N/A
Cause of death unknown, originally reported as a staph infection
2008
36
Missy
Maria Christina
Overdose of prescription drugs
2008
41
Check out these articles for more on this tragic phenomenon:
And on and on it goes. To add insult to injury, many people don't even care when an adult film actor dies, no matter the age or cause. A 23-year-old porn actress overdoses, and we chalk it up to her lifestyle. A 28-year-old porn actor puts a gun in his mouth, and we don't bat an eye. A 25-year-old hangs herself, and we figure somehow they asked for it, I guess.
But these are still PEOPLE, for crying out loud. They're still God's children, and believe it or not, He still loves them. God never gives up on one of His children.
I know this is a HEAVY subject, but I wanted to bring it to the attention of some who may not have been aware.
"I made a covenant with my eyes 

not to look with lust at a young woman." Job 31:1
Don't be afraid to reach out for help, if this is a problem for you. There are millions of people who fight the good fight every day, even if we're "not supposed to talk about it."
Blessings.